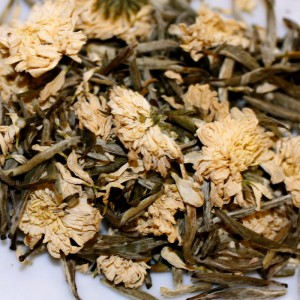 Organic Chrysanthemum Silver Needle
Product Description
Used for centuries in traditional Chinese medicine as a means to balance qi (or chi), Chrysanthemum flower is known for its internal cooling properties that help to tonify and harmonize the body.
Bai Hao, or white silver needle tea is also thought to have significant cooling elements so the combination is a powerful tonic that might aid in relieving acid reflux and lowering internal heat in the body.
The mellow, earthy character is pleasing.