Beloved Path of Tea Friends,
In compliance with the City of Houston, we are selling: 🛍bags of our loose leaf organic teas, 🧁to-go treats and 🥤to-go cups of our organic teas. Although we are not able to serve pots of tea or treats in our dining area at this time, we are now offering to-go orders, curbside pick-up and delivery within a 5-mile radius of the shop.
Delivery now available! Also, curbside pick-up!
Call us today at 713-252-4473 to place your order of:
cups of prepared organic hot tea (125+ teas to choose from)
cups of prepared organic iced tea (125+ teas to choose from)
healthy vegan, gluten-free treats
loose leaf tea by the ounce (125+ teas to choose from)
tea accessories
tea pots
tea cups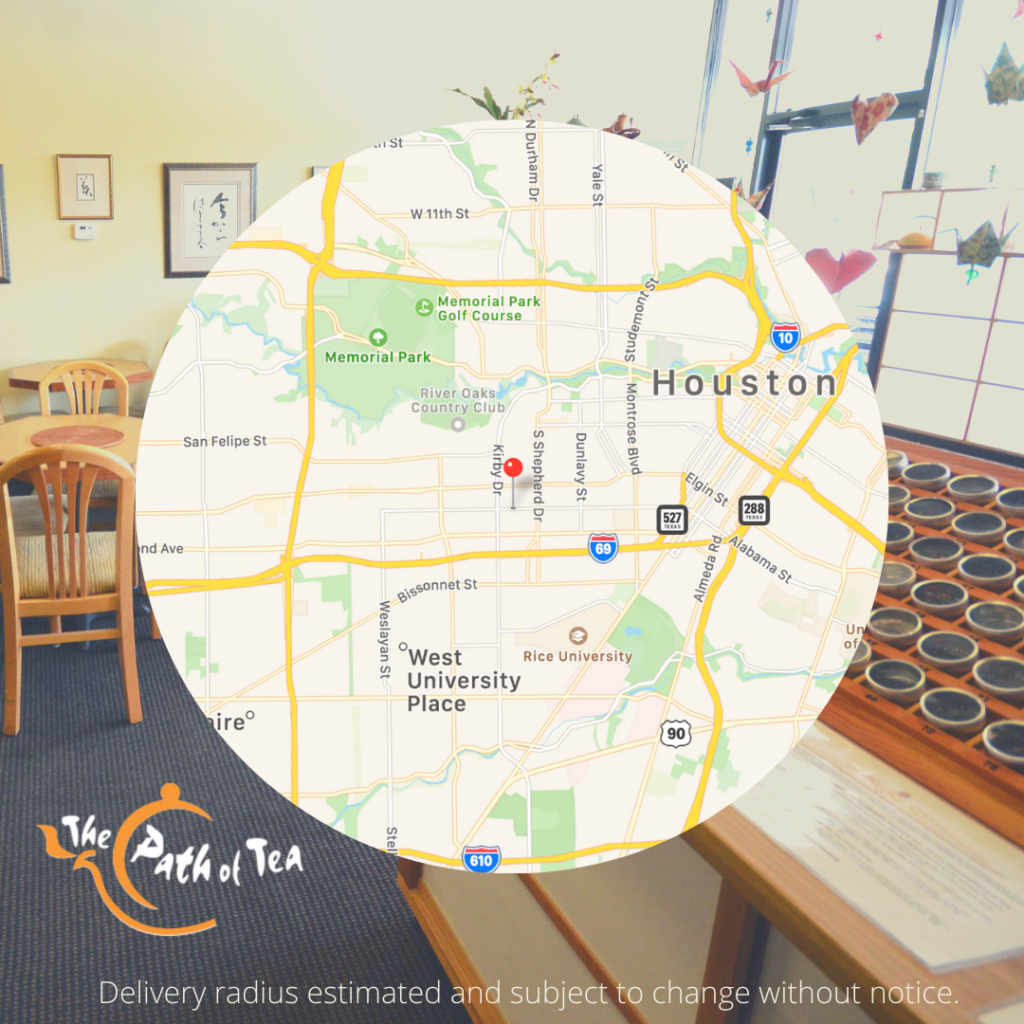 We have a wide range of delicious immunity-boosting teas 🍵 that we recommend you try.
What types of tea help boost the immune system? Specifically, we would recommend white teas, rooibos teas, pu-erh teas and healing teas.
If you're looking for healthy sweet treats to enjoy with your teatime at home, please stop by for take out! 🍪🧁🍰
We've worked closely with our baker and she has made some truly scrumptious treats that are gluten-free, vegan and refined sugar free (they are sweetened with coconut sugar).
We have now also added gift cards to our online store. These gift cards are available for purchase online, but are only redeemable IN STORE at this time. Your continued support of our local, small business is much appreciated.
Stop by and see us! Or, better yet, have us deliver organic tea, treats and accessories straight to your home.
Please take care of yourself during this time.
– Chris