Connect to a simpler time. A time when conversation was an art. A moment when unity between body, mind and spirit are all that is now. Leave the outside, out and experience the now at Path of Tea.
Since 2006, this Japanese styled tea shop has been the only totally organic Tea Shop in Houston.  Owners Chris and Thia McKann have carefully crafted and selected their fine collection of over 150 certified organic and fair trade teas. And their expertise doesn't end there. Chris and Thia McKann have created a place where all people are welcomed and community is celebrated. The Path of Tea is about so much more than tea; it is about relationships, community, and civility. It is a place of acceptance and tolerance.
We invite you to experience The Path of Tea.  It is an experience that will stay with you a lifetime.
About the Tea Master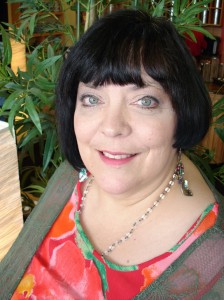 Thia McKann, the first and only certified Tea Master in Texas, received her education and training from The American Tea Masters Association. She has also completed the first three levels of training from The Specialty Tea Institute.
Education is the primary focus for Thia and Path of Tea. She has been a teacher/educator at Houston's premier cancer hospital MD Anderson for the past 5 years. She teaches the history of tea; how tea is produced, and the numerous health benefits of varying teas to Medical students, Patients and Caregivers. It is her dream to have a tea shop in various hospitals one day. "We believe if people are able to better understand what organic tea can do to heal the body, mind and spirit it can make a huge contribution as well as positive changes in our world, and in our lives."